A 50-YEAR TRADITION OF EXCELLENCE.
Wanzek was founded in 1971 in Fargo, ND by Leo Wanzek, a civil engineer. Although the company initially specialized in road and bridge construction, Leo's entrepreneurial spirit set us on a path to excellence. Today, we're a billion-dollar company and proud to be part of the MasTec family.
First Contract.
On September 14, Leo and Janet found Wanzek Construction, Incorporated, running the business from their basement home office. Leo and Janet also design the first logo, which remains a favorite with new and veteran employees.
Their first contract was an ambitious one, the visitor center at Lake Ashtabula, ND, valued at $300,000. The project was a big step for the new company and their small team. Wanzek continued to take calculated risks with a $2 million project for the Garrison Diversion Conservancy District in 1973.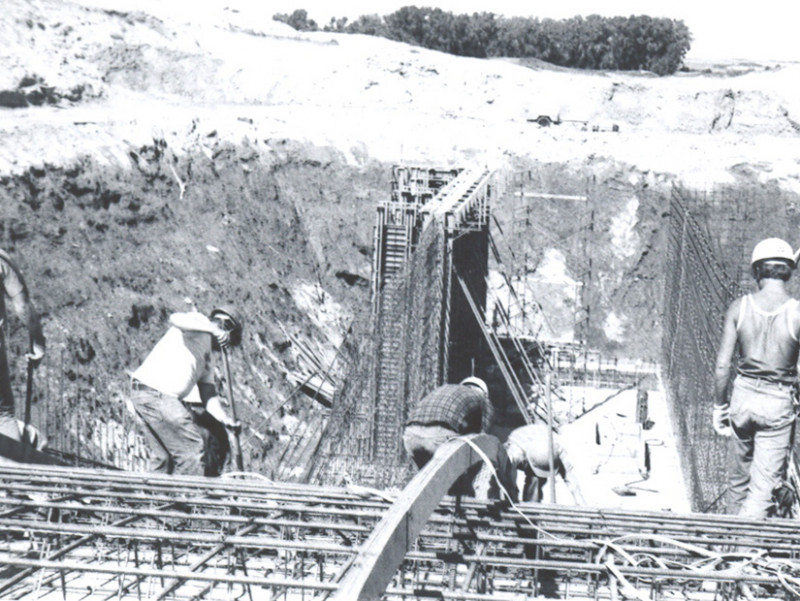 New Office.
The Wanzek family buys a 30-acre farmstead outside Fargo, ND, so our corporate headquarters gets an upgrade – the garage. The family also utilizes the barns and quonset for storage and the company shop.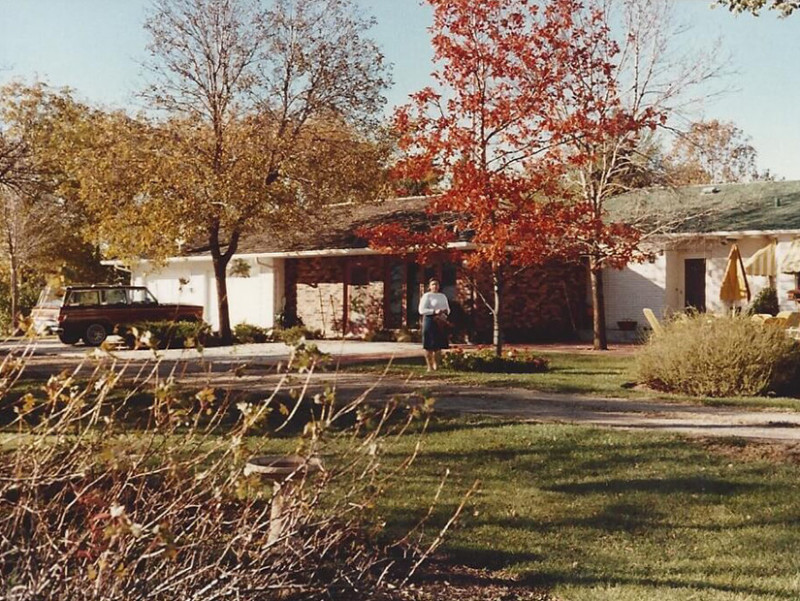 First Cranes.
We purchase our first 40- and 50-ton Link Belt Crawler Cranes. Cranes became and still are a vital part of our business at Wanzek. Not only has the crane business done well on its own, but owning them has enabled us to enter new markets like the ethanol industry and renewable energy.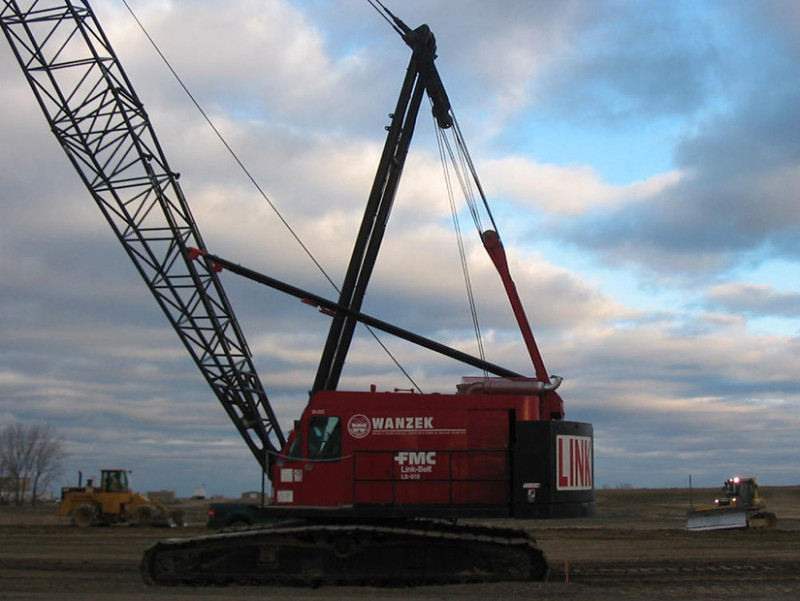 Taking the Plunge.
We build our first municipal swimming pools in Grand Forks and Belcourt, ND. Wanzek would help innovate the pool business with specialized construction techniques from excavation and gunite/shotcrete pool shells to the water recirculation piping, water filtration and chemical systems. We would go on to build or work on more than 60 pools over the next three decades.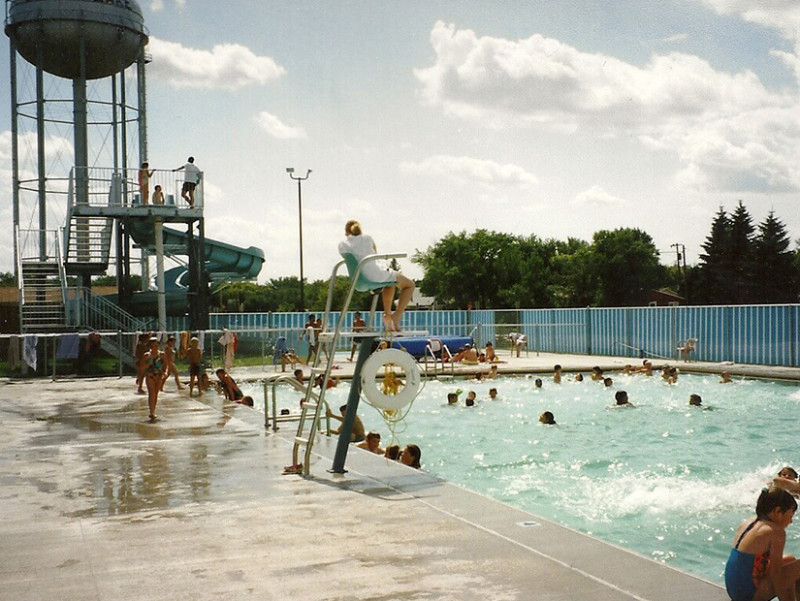 A Lasting Relationship.
One of our longest-running client partnerships begins with our first job for American Crystal Sugar in Moorhead, MN. We continue to partner on their projects to this day after nearly 40 years.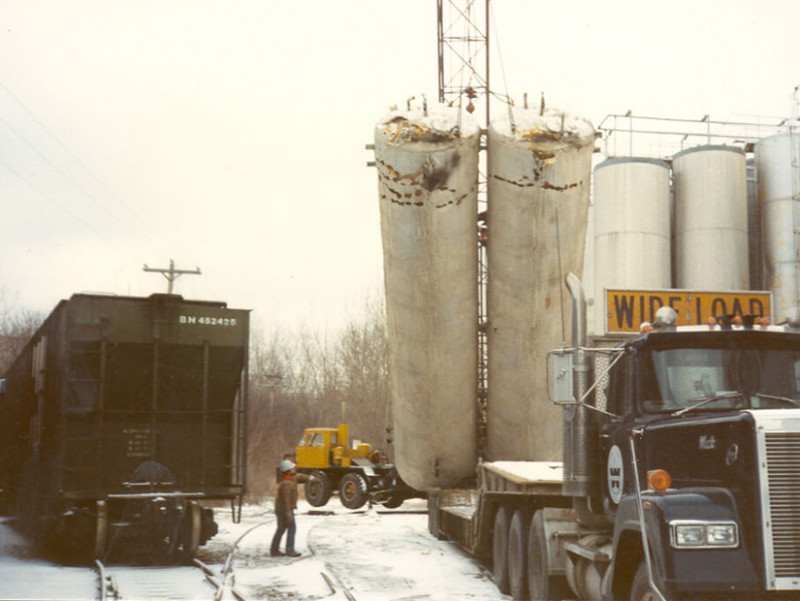 New New Office.
We move out of the garage and into a stand-alone office near the Wanzek farm. The building, which stood just off the I-94 interstate, didn't have any signage, leading many drivers to wonder what it was. The building was another sign of how much faith Leo and Janet had in the growing business.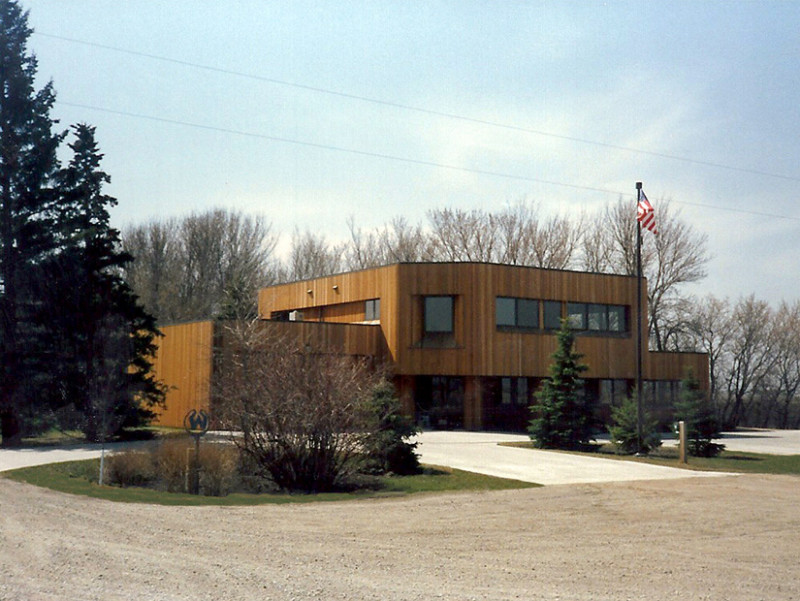 Welcome home, Jon.
Janet and Leo's son Jon returns to Wanzek. After graduating with a degree in civil engineering, Jon had struck out on his own for a time, working for Mortenson and Northwest Airlines (now Delta) for several years. The connections made and experience gained during that time would prove useful for Wanzek's future growth.
Jon wasn't afraid to get his hands dirty for the success of Wanzek. When Jon came back, our commercial pool building division was struggling. Jon went to certified pool operators' class, where he learned pool operations, scraped paint and fixed pipe leaks. In addition to managing the pool division, Jon also began estimating, bidding and project management on highway heavy projects.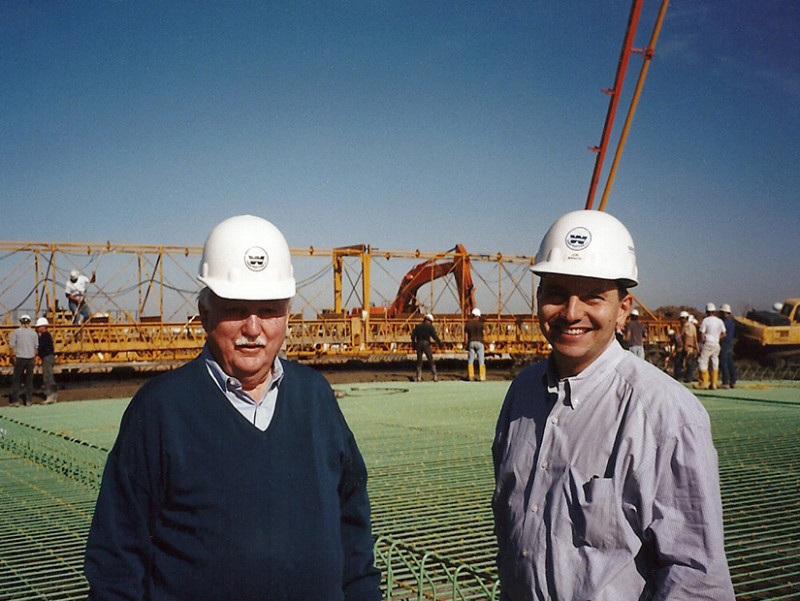 Work with Walmart Begins.
We build our first Walmart in Jamestown, ND, followed closely by a second in Devils Lake, ND. In 1992, we build Sam's Club in Grand Forks after an exclusive negotiation. We'd go on to build seven stores for the nation's largest retailer.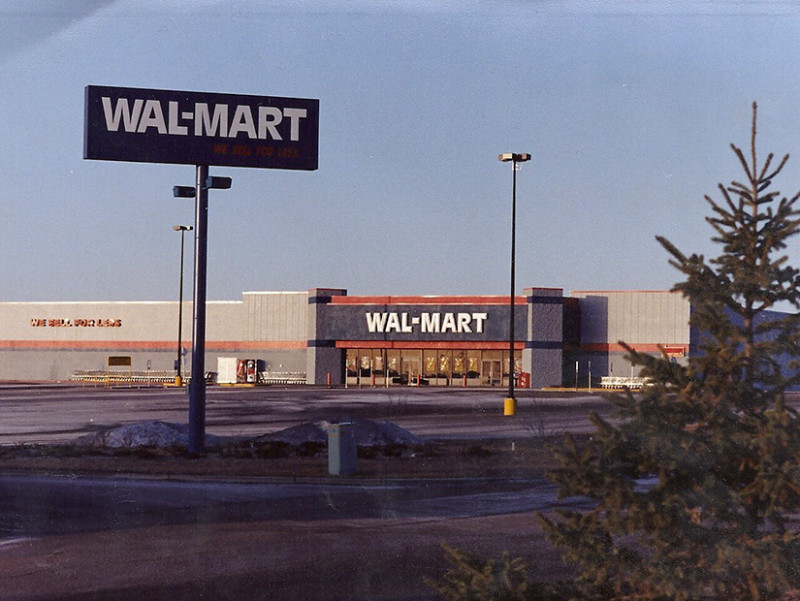 First 500.
We reach a milestone with our 500th project – swimming pool in Osage, MN. The mid-90s was a period of diversity and growth for the company in both biofuels and ethanol projects. Also expanding relationships with American Crystal Sugar and Minn-Dak Farmers Cooperative as well as the construction of an assembly building for Bobcat skid-steer loaders for Melroe Bobcat.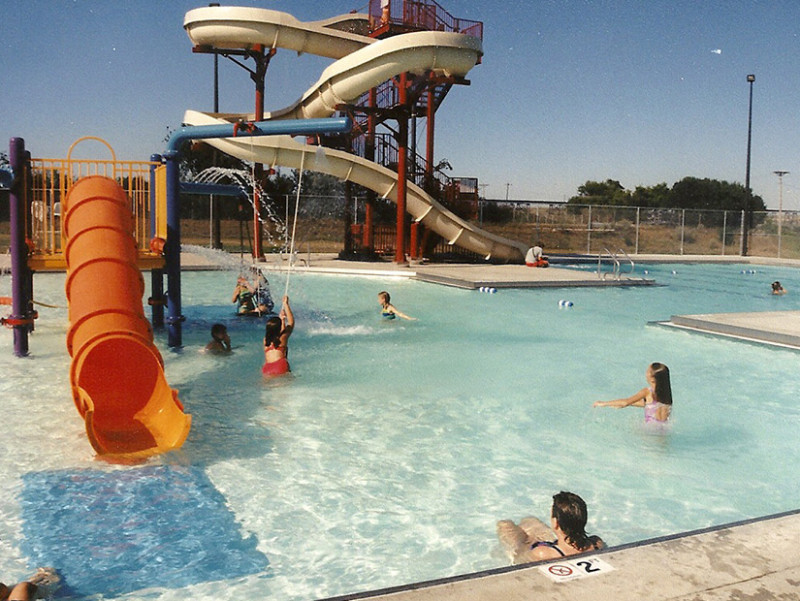 Lift This.
Jon's passion and vision for future diversification opportunities comes to life by purchasing a fleet of cranes. This leads to the official launch of a Crane Services division in the mid-90s, paving the future of our work in wind turbines.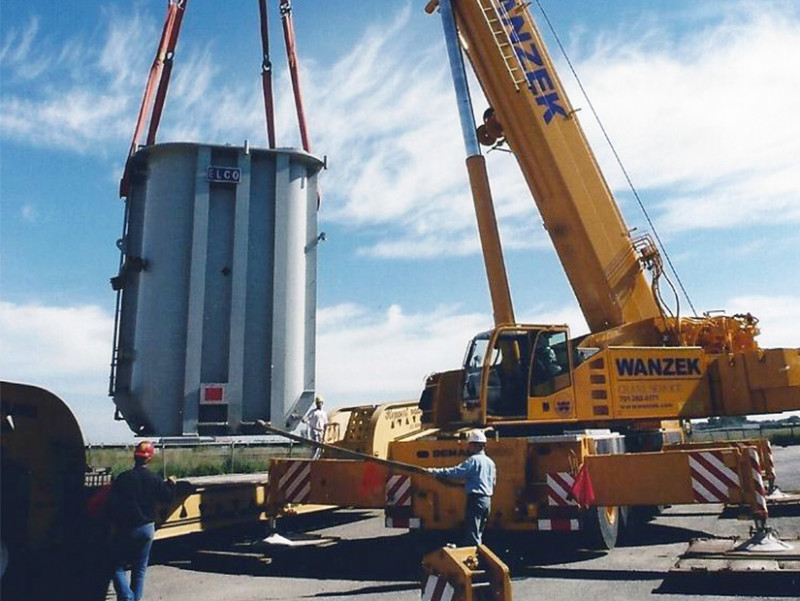 Bringing the Heavy Equipment.
Wanzek makes a big move with the purchase its first 200-ton DeMag Mobile Crane. Leo, Janet and Jon Wanzek make the decision while meeting in the family garden (a passion shared by both Leo and Janet).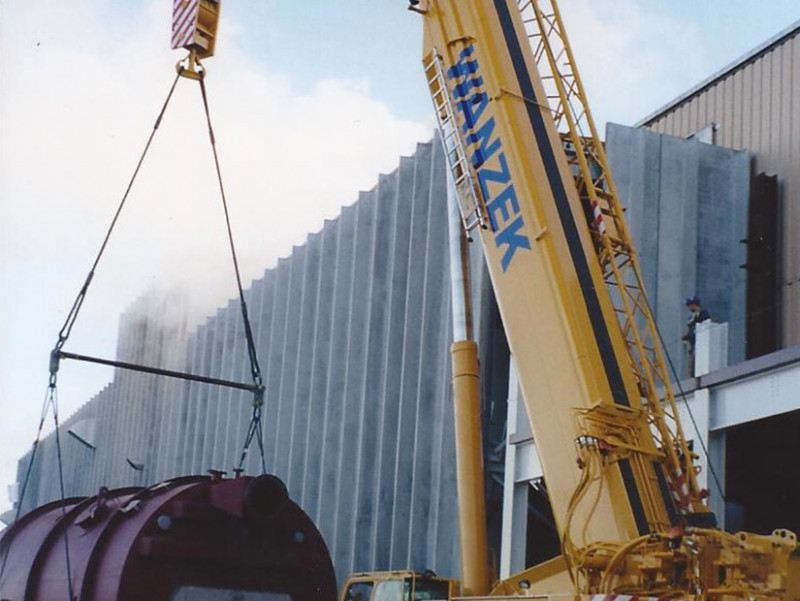 Setting Up Shop.
Wanzek builds a maintenance and equipment storage shop on a parcel of land that Leo, Janet and Jon made the savvy decision to purchase years before. The location is still home to some of Wanzek's operations today.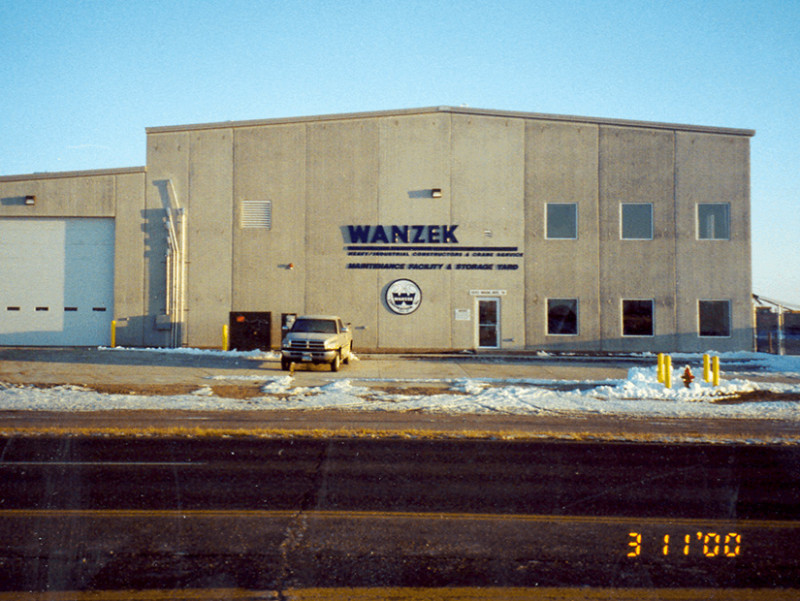 Change in the Air.
Wanzek was an early entrant into the wind energy construction market, building a single turbine for the city of Moorhead, MN and six other individual turbines with a private wind developer. Their expertise and scope of services grew with each project.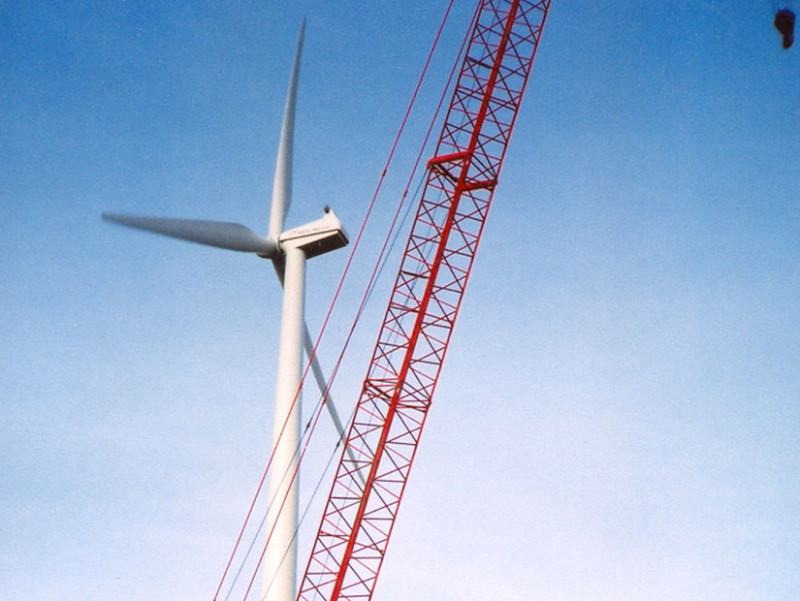 Strong Breeze Blowing.
Our first major wind farm is built near Edgely, ND. We built the roads and tower foundations, erected the wind turbines and finally, set the large rotor blades. Eventually, Wanzek became a full-service wind contractor, offering balance of plant (BOP) and engineer procure construct (EPC) services.
New Partnerships.
With the growth of the wind energy market, we solidify our relationship by signing a First Alliance Agreement with one of the largest wind developers at the time – Duke Energy, as well as constructing a 100-million-gallon ethanol plant for Tharaldson Ethanol, a 30-million-gallon biodiesel plant for Seaboard, and a 100 MW coal plant for Great River Energy.

Wanzek enters the American Cranes & Transport (ACT) list of top 50 largest crane-owning companies.
With Leo Wanzek's health declining and Jon continuing to guide the overall vision for Wanzek, Leo makes the decision to hand the leadership reins over to Jon. Leo did this by greeting Jon at the bottom of a wind turbine, shaking his hand and telling Jon he was President and Chief Executive Officer of Wanzek Construction. Jon happily accepted the opportunity to carry on the family's legacy.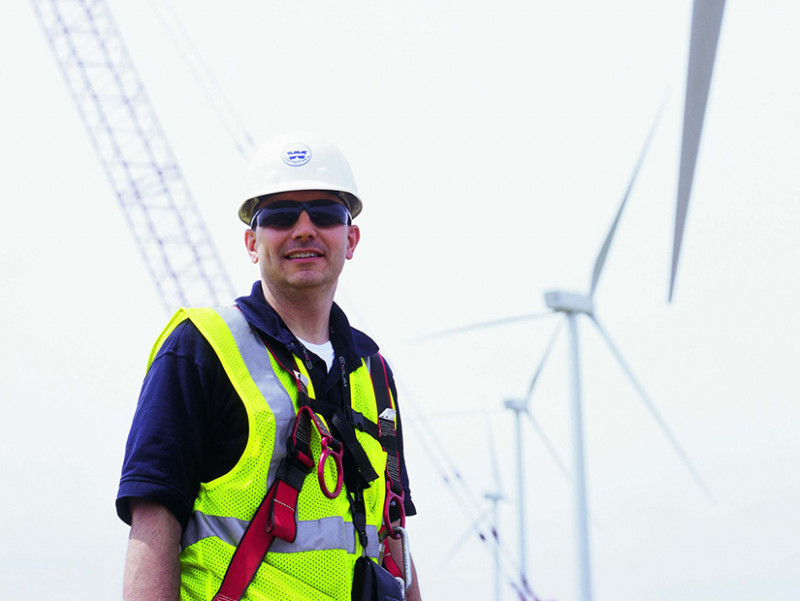 Turning the Page.
Leo's death in early 2008 coincides with Wanzek's efforts to find a company to buy the business. Coined "Project Zephyr" to keep the details confidential, Wanzek was eventually purchased by MasTec, Inc., a family-run construction business based out of Miami, FL.
Wanzek achieves $400 million in revenue for the first time.
We are ranked for the first time in the Engineering News-Record (ENR) Top 400 list coming in at #345.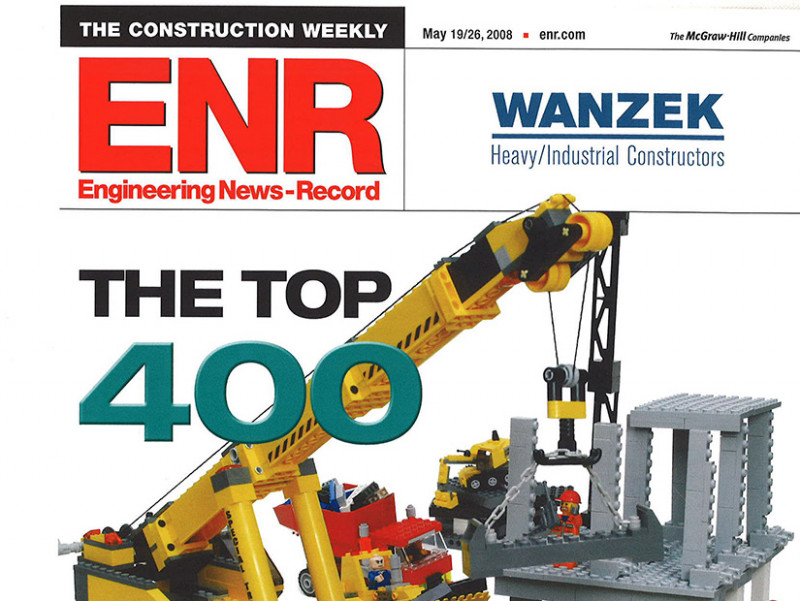 Moving Up.
We move up to #177 on the Engineering News-Record (ENR) Top 400 list.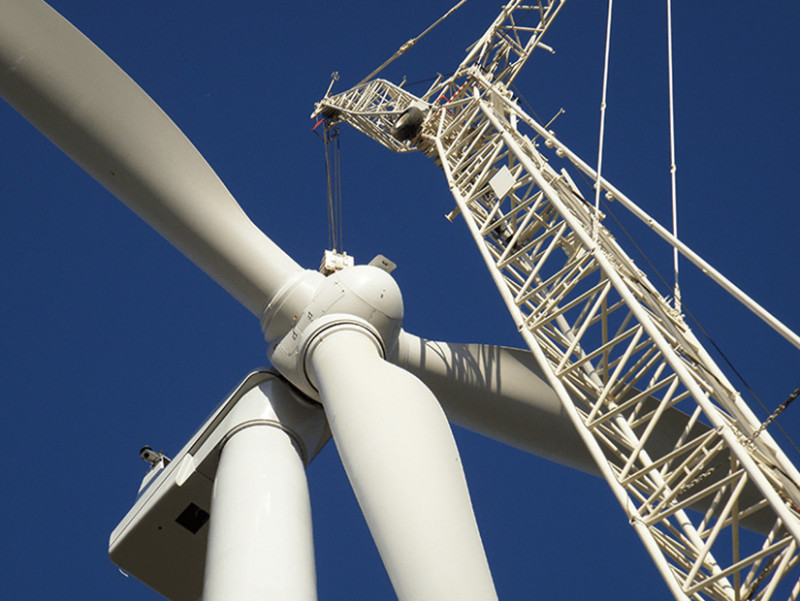 Renewable Services Beginnings.
To meet the needs of existing customers who trust Wanzek, the Renewable Services (RS) team begins operations to perform services on projects. From here, the RS team grows into its own department, hires the best #Talent and expands its customer base.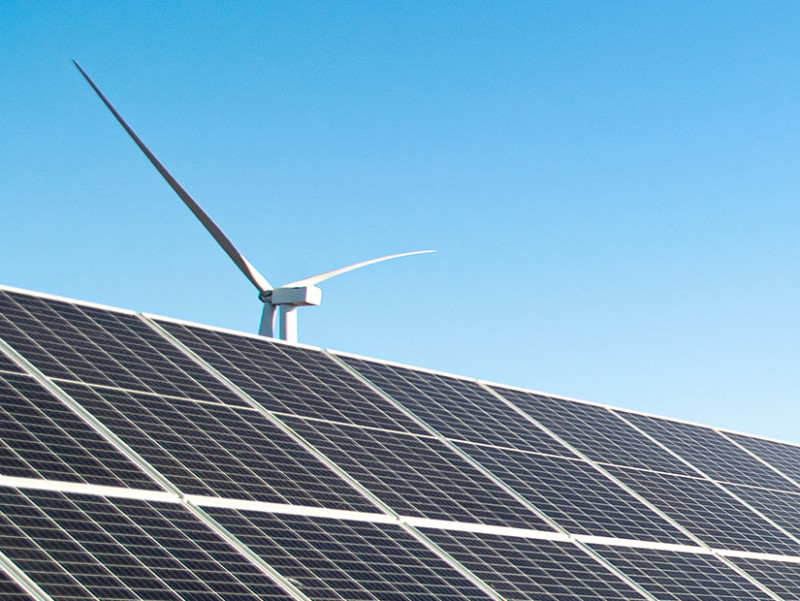 Island Breezes.
We build our first commercial-grade wind farm on 10,000 acres on the southern coast of Puerto Rico. The farm includes 44 Siemens 2.3 MW turbines.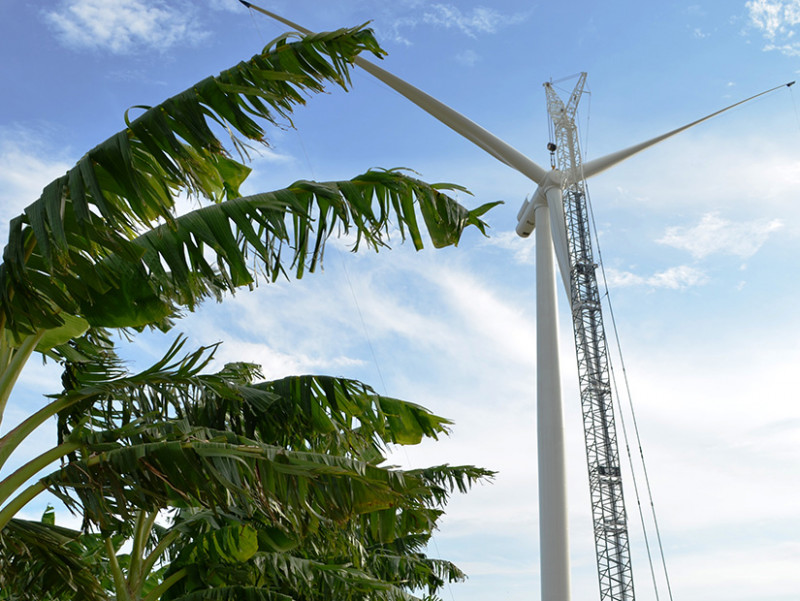 Expanding Our Reach.
Our Amarillo, Texas, office opens to serve as the Renewable Services (RS) group's core equipment and tool storage shop. Amarillo was chosen due to its central location point between most of our job sites, making it convenient to get equipment to and from sites quickly.
Our Amarillo office will continue to grow and be a central location for the RS group.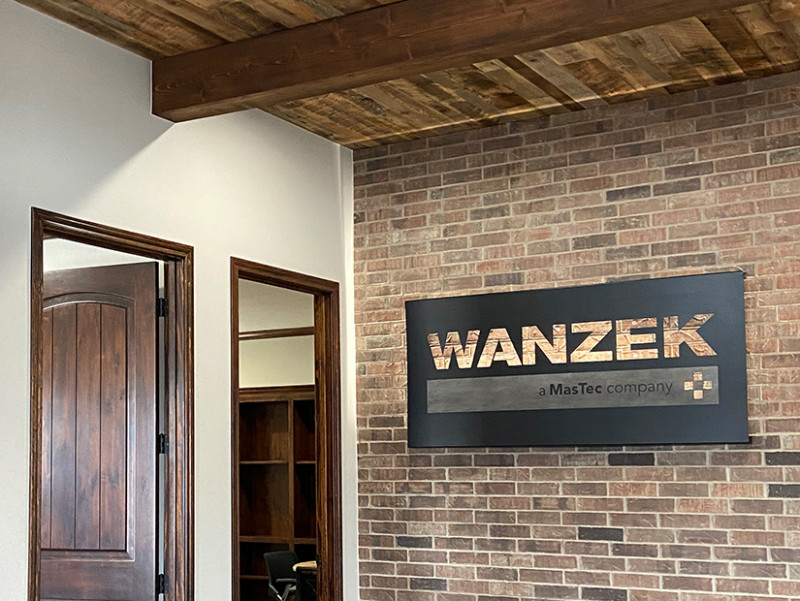 Another Door Opens.
Our Phoenix, Arizona office opens to help expand our geographical reach and bring more #Talent to Team Wanzek. As we continue to grow, having an office in Arizona allows us to be closer to our projects and customers, giving us the ability to improve relations and touchpoints.
Wanzek continues to grow our Phoenix office by bringing more staff on board and offering additional services to our customers.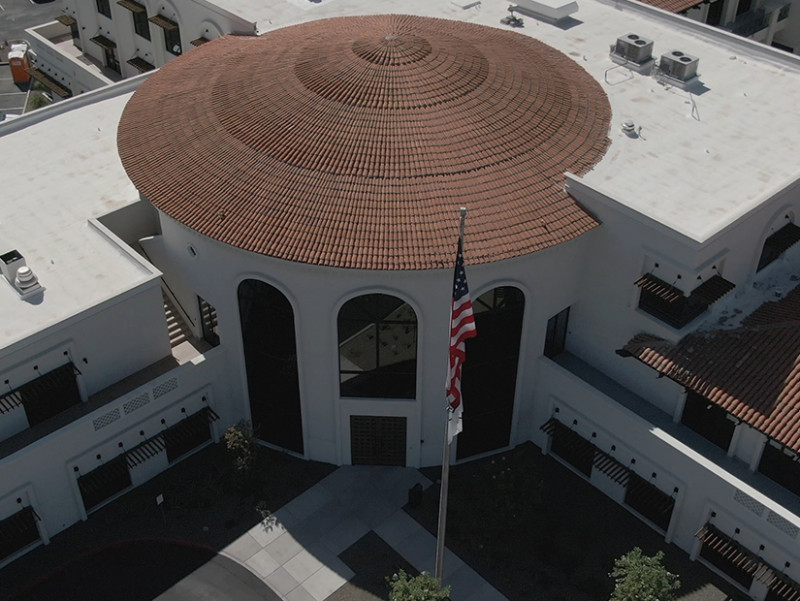 Bright Future.
Wanzek forms a Solar Energy group to tackle projects in this emerging energy market and diversify Wanzek's core offerings.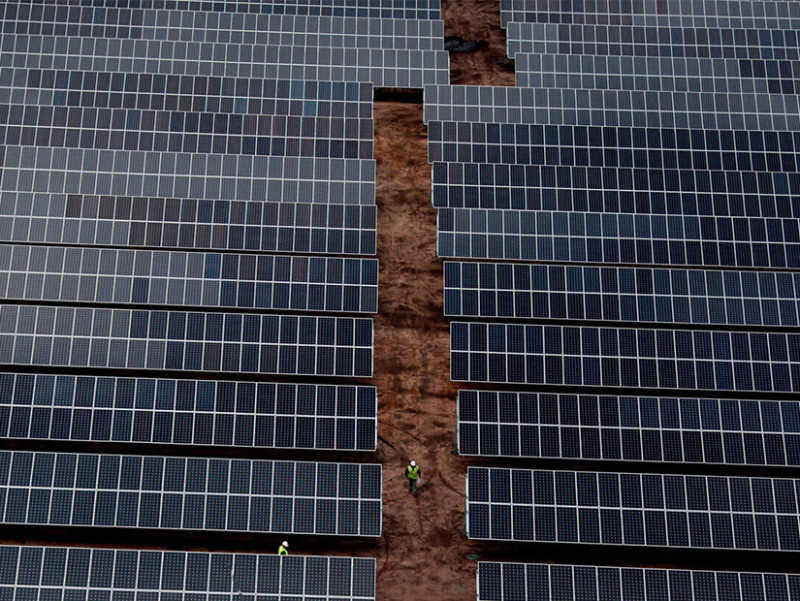 Big Money.
Wanzek reaches $1 billion in revenue for the first time, solidifying its position as a top heavy industrial contractor in the U.S.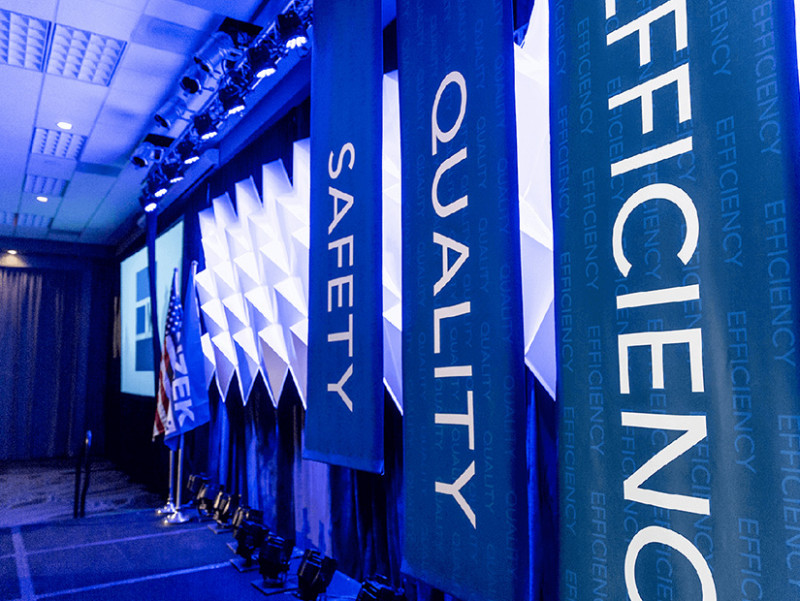 Building the Future Workforce.
Wanzek announces recruitment of their first group of apprentices. The Apprenticeship Program helps with craft laborer skill development, retention, loyalty and succession planning. It also improves #Safety and #Quality, fills skill gaps and meets the Inflation Reduction Act apprenticeship requirements. By having the Apprenticeship Program, Wanzek is helping to recruit and retain top #Talent within the organization while also contributing to increasing skilled workers in the construction industry.
This program is unique because it is registered with the Department of Labor (DOL), accredited by the National Center for Construction Education and Research (NCCER) and partnered with Veterans Affairs.