October 13, 2022
Wanzek Construction is proud to be listed on the Associated Builders and Contractors' (ABC) 2022 Top Performers list. This honor recognizes our team for its outstanding achievements in safety, quality, diversity, culture and innovation.
Wanzek was ranked in the following categories:
Top 200 performers
Top 125 general contractors
Top infrastructure contractors
Top office contractors
These honors have earned Wanzek an elite Accredited Quality Contractor credential through ABC.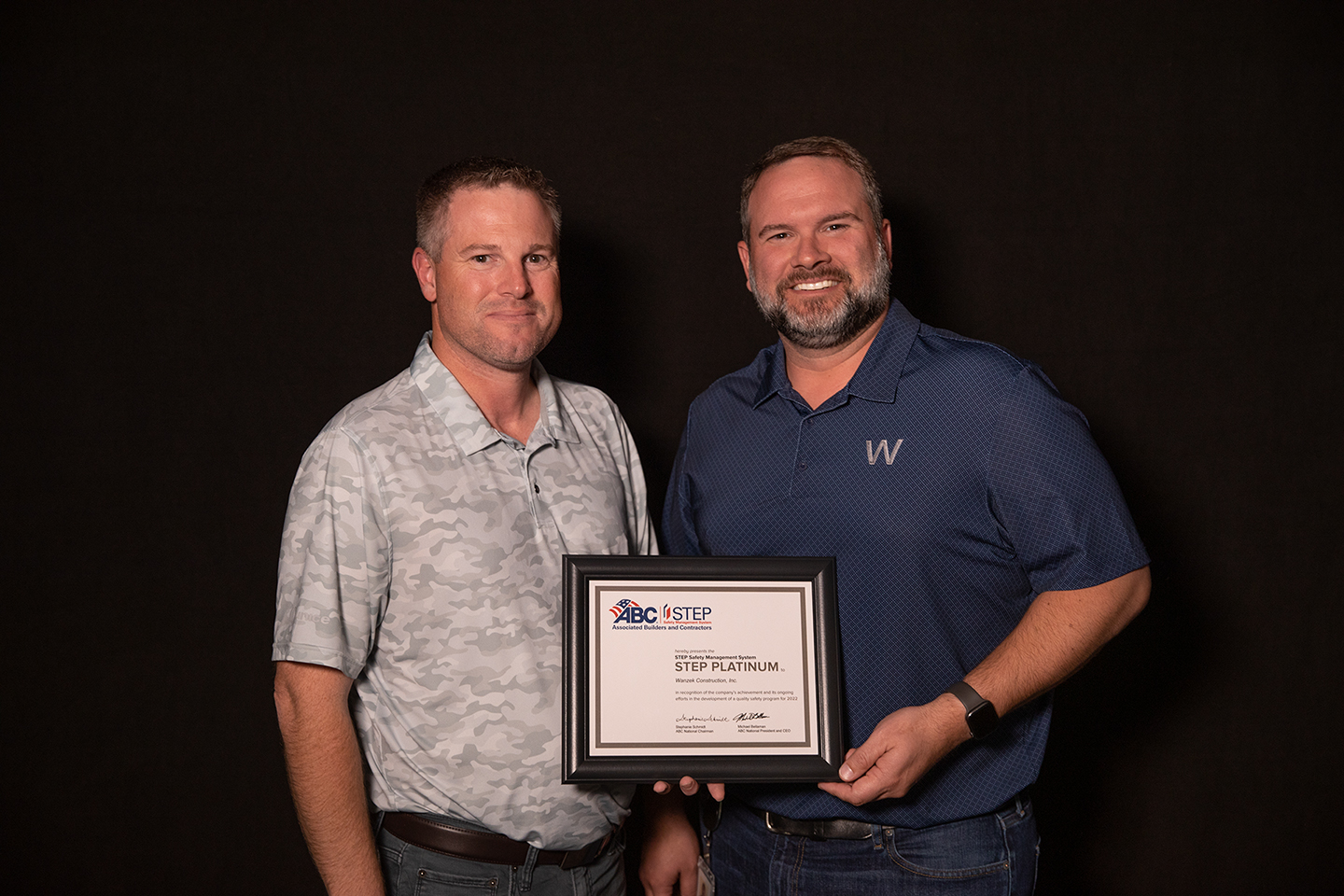 Pictured: Todd Stewart, Sr. Director of Environmental Health & Safety (left) and Matt Tetrault, Sr. Vice President of Wind (right)
To be eligible, Wanzek demonstrated world-class safety performance by achieving Gold status or higher in ABC's Safety, Training, Evaluation Process (STEP) Safety Management System. According to ABC, this makes the top-performing contractors up to 655% safer than the U.S. Bureau of Labor Statistics industry average. The Top Performers were ranked by size based on the number of hours worked in 2020, as reported in their 2021 STEP applications.

The ABC 2022 Top Performers list can be found here.
Read more about how Wanzek has become an industry leader and top performer by using real-time data in this article.