February 10, 2021
Did you know you need to drink eight gallons of water to clear one energy drink out of your system?
Have you tried putting your hand in a fist, picking up a pen and attempting to write with it?
Both sound tough, right? Safety is the cornerstone of Wanzek Construction and always kept top of mind. To help make sure we're always focused on what matters most, Vice President of Environmental Safety and Health Tim Palmer relies on proactive data to determine what Team Wanzek needs to focus on.
"Throughout my career, it has always been a challenge to really focus on the issues we need to attack on a job site. Safety a lot of times can be a shiny object and we all go to the most recent incident and try to fix it," Timothy Palmer said.
Instead, Tim said to take a step back and look at proactive data to determine the top safety concerns, build a safety plan and measure its effectiveness. Tim also emphasized a plan should not only contain new messaging or safety measures but a more hands-on style approach.
"Do more. Don't just talk about it. Show and tell. Take your glove off, make a fist and put your glove back on. Now try to pick up a pen and use it." Doing these things brings the issues we're seeing to life and helps show what we can do to improve." Tim said.
Safety issues like hand injuries or heat illness. It's about the impact and getting teams to remember these kinds of demonstrations, keeping safety in mind always.
"A guy came up and said that was one of the better safety discussions we had. Don't just talk about it, show and tell about it," Tim said. "They are going to remember that."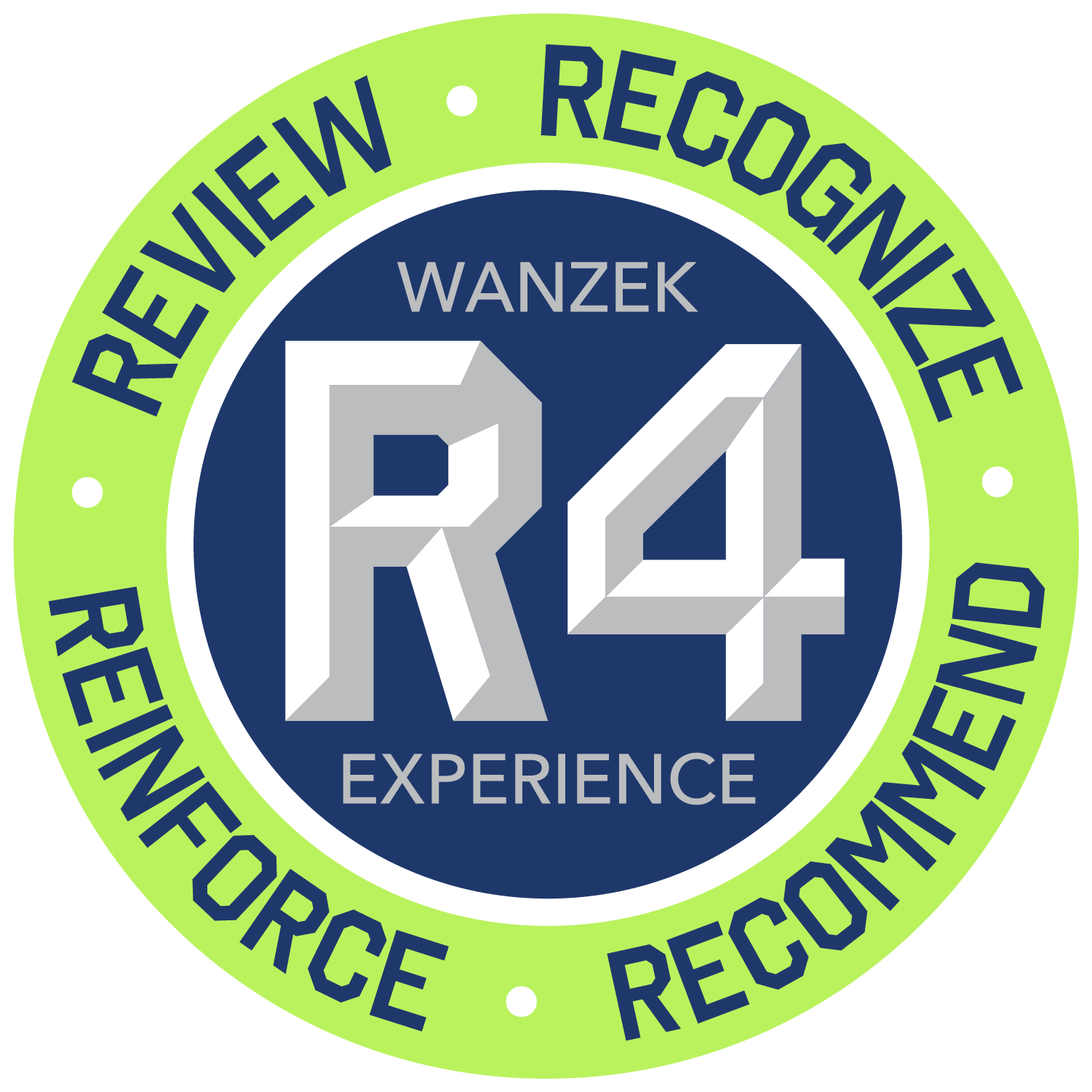 To reinforce this concept each project site focuses on the R4: Recognize, Recommend, Reinforce and Review.
The R4 experience involves every employee from the senior leadership to craft employees, with committees on each site that meet weekly. It was developed to reinforce safe behaviors and allows employees to contribute directly to the overall safety success at Wanzek. The process promotes the ongoing involvement of employees via employee R4 teams. They perform observations of employees while they work, to identify safe behaviors and behaviors that may place a person at-risk for injury. The observation is then discussed with the employee, to reinforce the good things and recommend opportunities to decrease the at-risk behaviors. The purpose of employees doing R4 observations is to reinforce those safe work behaviors, watching out for each other, creating a team atmosphere and identifying effective solutions from at-risk behaviors that will prevent injuries.
"Our committee feels that the R4 process has benefited the job by the hazard recognition. The team see our top 5 hazards change as the work progresses and helps to identify and mitigate the hazards," Construction Manager Nick Robb said.
R4 is one of the most important processes Wanzek has. It helps every employee, through direct engagement and ownership in our safety process.
It puts the recognition and mitigation steps in the hands of each craftsman and woman, the ones seeing the issues directly on site.
"We are not a company without the craftsmen and women in this organization. Whether you're a staff person or a member in the field, it doesn't make any difference. We all have the goal of being successful on our projects and getting our people home safely," Tim said.