October 25, 2021
Bigger is better, right? Well in this instance, that may be the case. The Wind industry is currently red-hot with growth in turbine size, including longer blades and greater hub heights. While technology advancements continue to rapidly evolve for wind turbines, what exactly does that mean for Wanzek? According to Connor Hanson, Business Development Specialist at Wanzek, it creates opportunities for more efficient processes and for us to be leaders in the industry.
"Since turbines are physically becoming bigger and the megawatt output is higher than it used to be, in some cases, we don't need as many turbines as we would have previously. Fewer needed turbines can mean a smaller project footprint, reduced construction schedules and more," Hanson said.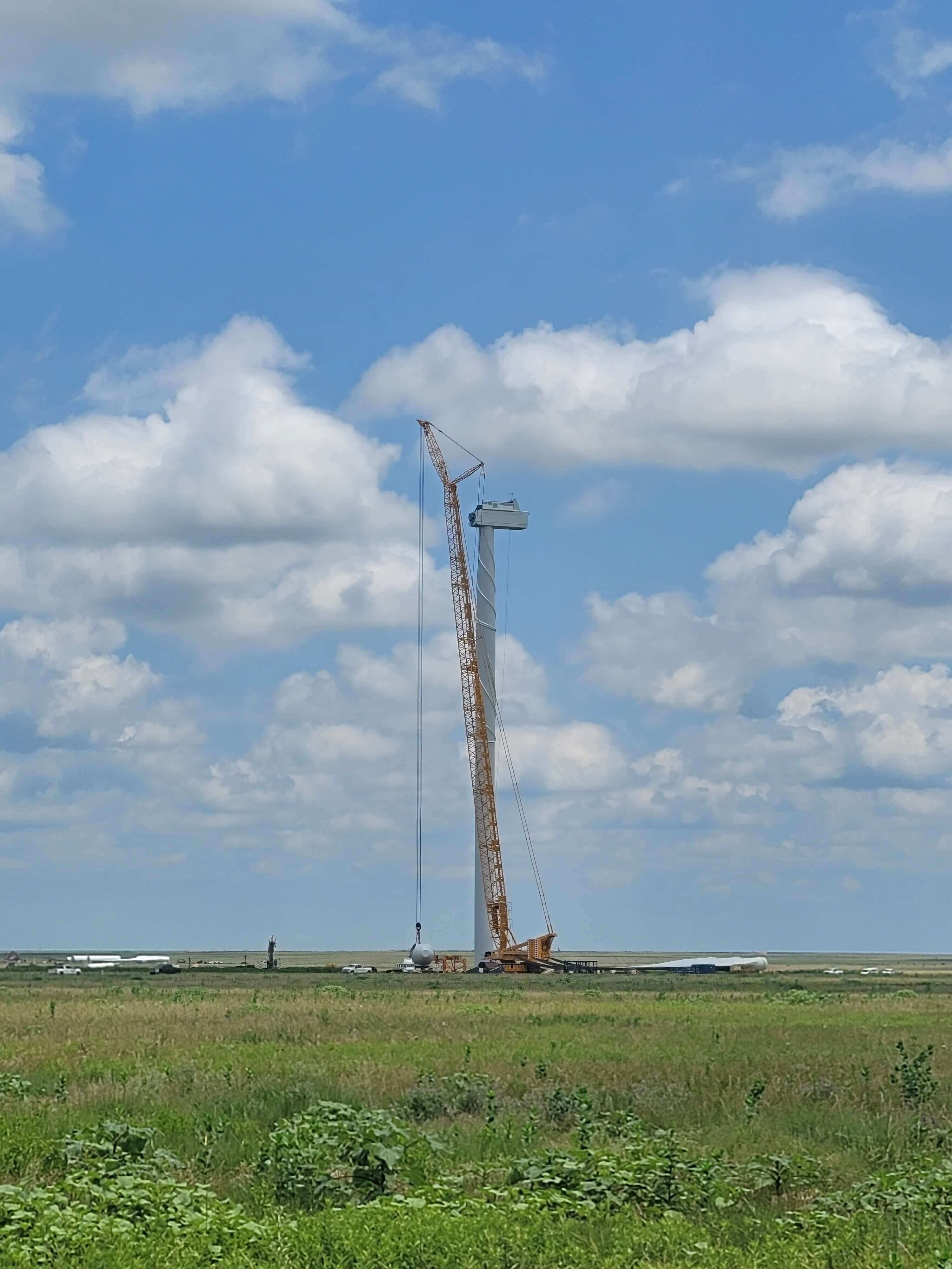 Wanzek has already incorporated one of these larger turbines in Central Texas, (as seen in this photo). This turbine is Wanzek's first Siemens Gamesa 145 5.0 MW.
Along with turbine technology advancing, there are currently a few bills in Washington that could have an impact on the renewable energy (RE) industry. The Infrastructure Plan includes policies that would help grow RE, including $73 billion toward new transmission lines (which would help onshore wind build) and the formation of a Grid Development Authority (helping to alleviate the roadblocks and pave the way for new wind projects to get through the interconnection queue). The Reconciliation Bill could also benefit RE by enforcing a national clean energy requirement that mandates each state establish and enforce minimum clean energy generation levels. As of now, the Infrastructure Plan vote is on hold due to ongoing negotiations around the total price tag tied to the Reconciliation Bill.
As technology progresses and changes are made in policies and priorities, Wanzek will continue to #BeTheBest and #DeliverExcellence, safely.
Stay tuned for more updates on the Wind industry and what's to come for Wanzek.